I was recently just going through google images when I happened across this picture: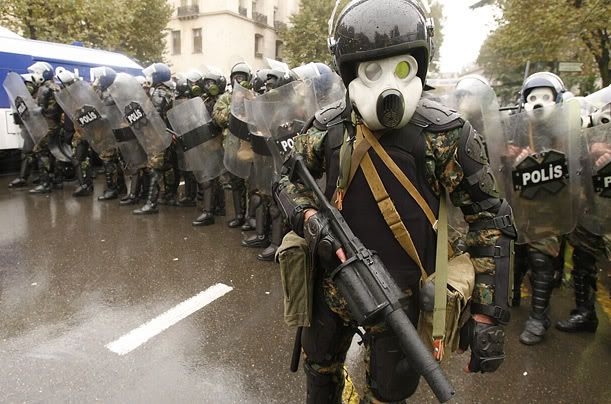 My initial reaction was "holy shit, its like how the ancient warriors used to mindfuck their enemies with masks and scary outfits." I felt like its becoming more and more obvious governments are trying to use scare tactics to control us. Instead of the police being the friendly go to guys that I was made to believe that they are, they're finally showing their true selves as the thugs and opressive force they are...
...but then a second thought popped up. Where have i seen this before? then i remembered. If anyone has played half life or half life 2 you would recognize these guys: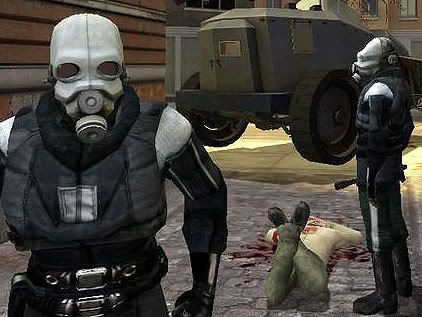 I realize this sounds totally fucked up and crazy but.... shit, we really are moving towards a bleak fucking future arent we?